Today could be the greatest day in Modern Vice history!
Posted by JORDAN ADONI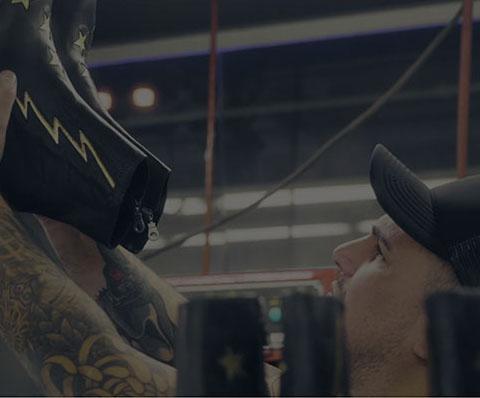 Today could be the greatest day in Modern Vice history. Being allowed back into the factory is truly a blessing. When we closed down two months ago, it was as if overnight NYC became a wasteland. We ran around this place, filled with uncertainty. Our amazing staff fulfilled orders, running back and forth to the Post Office; hands filled with boxes, until the very last minute that we were allowed to be here. We were nervous, anxious, and afraid. We had no idea what the next few months would be like or if we were ever going to be able to return.
We at Modern Vice have always come back from anything and everything. Being a domestic, direct-to-consumer manufacturer, we've always felt like the odds were stacked against us. We don't play by the normal rules of fashion and don't follow the model that other brands usually live by; but we've always pushed through no matter the obstacle
I take my duty as the leader of Modern Vice very seriously. My vision and mission has always been to spread love and positivity through the art of shoemaking. Every shoe tells a story and is a piece of art to me. I owe everything to every person that spends their hard-earned money on our shoes. We are all so lucky to be here. When I first found this space with my brother it was not a factory, it was nothing more than a blank canvas. We built out a showroom, a digital content space, and a glass shoe box that allows our customers to come experience the brand while simultaneously being immersed in the art of shoemaking. We have been able to touch people from all over the world through our creations and our goal has always been to bring people together. We have always believed so strongly in diversity and inclusivity. We have always used Modern Vice as a platform and vehicle for positive change while promoting unity through the creation of art and will push even harder to continue this mission during these times. 
Today is our best day yet! We were finally allowed to go back to the factory, but We still have a long way to go. We have returned united, stronger, and more organized than ever before. In the last few months, we've spent our time looking inward, strategizing, and spending large amounts of time with customer service. We have dedicated a lot of our resources to cleaning and sterilizing every part of our factory. Every lightbulb, window, fan, and even our pipes were cleaned so that we could provide a safe, and sterile environment for our staff. Some of our incredible staff was willing to forego pay and work for 20 days in the heat to accomplish this. From all of our hard work, our shoe factory has become one of the safest factories in the country for our clients and our workers. I specifically want to give credit to my amazing partner Leslie Padoll, who put her heart and soul into this project and went into her own pockets to make this happen.
We have everything we need in order to be a stronger and an even better company than before this pandemic. We owe a great deal of gratitude to the great state of New York for believing in us enough to help us pivot into mask and PPE manufacturing. We love the mask business because it is a creative space that has allowed us to save lives and has helped us save nearly 100% of our jobs. We have been able to donate 5,000 masks in the last two months thanks to our amazing partners, customers and donors; and we plan to donate an additional 5,000 more by the end of this summer. We have also been able to donate funds to the ACLU and have thousands of more dollars that will be donated to various charities.
We could not do this without our amazing customers. You kept believing in us, you kept purchasing our shoes, and we are humbled by your support. We are a made-to-order brand and have always had a back-log of orders. Without inventory we can keep our pricing affordable, high quality, and stylistically diverse. Prior to COVID, we were about 75% fulfilled from our holiday rush. Some orders were past the 90-day timeline we quoted people. For the first time in years, we have decided to stop taking new orders on completely made-to-order shoes, until we get up to 80% fulfilled. We plan on only taking new orders on shoes that are partially made (we usually stock some of our best sellers and call them uppers, the top portion of the shoe without the sole on it). These shoes we can finished quickly. According to our web team, we have the most repeat customers of any other brand they manage. I am honored to have such loyal customers who have never lost faith in our mission. I thank you from the bottom of my heart. 
I walk through the Garment District and it's can be depressing, but I see an opportunity for positive change. There were and are a lot of people unemployed. We're all worried about these issues and all live with this fear, but now is our chance to reach out to bring more people together than ever before. We have ads running online looking for amazing talent, because we know you're out there. These are challenging times, but will remain on course, stay focused, fight hate with love, and keep creating shoes that will bring joy, that's why we do this.
We also want everyone to know that we stand fully with Black Lives Matter. The most important day of our lives is coming up and we must vote for change. We cannot stand for divisiveness and negativity. I know everyone at Modern Vice believes in these values. Now is the most stressful time to be alive. We feel a lot of anxiety, but we need to be kind to our brothers and sisters. Here at Modern Vice we don't have time clocks or set breaks and we never will. If someone is having a bad day, I want you to put yourself in that person's shoes. Go for a walk with them, standing 6 feet apart of course, and get to know them. We are an environment that fosters empathy. I hope these values can spread not only inside these walls, but throughout your life and in this country. Collection 2019 Sale 70% Off Title for image